Oakville Dental Veneers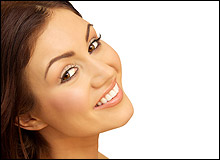 Veneers are a great cosmetic dental procedure to improve smiles without excessively affecting the teeth involved.  When we speak about veneers, we are usually talking about a thin layer or Porcelain bonded to the front surface of one or many teeth. While other dental materials can be used, such as composite resins used for tooth coloured fillings (people often refer to this as "bonding"), porcelain is most often recommended for its beauty and life-like appearance. Veneers result in straighter, whiter teeth with a natural look and feel. 




Why veneers?



At our Oakville dental office we use porcelain veneers to correct many cosmetic and functional problems often with little or no tooth structure (i.e. enamel) removal.



Porcelain Veneers can be used to:
Change the colour of teeth
Lengthen teeth that are too short
Change the shape of teeth
Close spaces between teeth
Correct the appearance of teeth that are out of position
Repair chipped teeth
 

Advantages of Porcelain Veneers



When indicated, porcelain veneers offer advantages over other types of restorations like dental crowns or composite resin "fillings":
Little or no tooth structure (enamel) needs to be removed unlike a crown
In many cases no anesthetic is needed ("freezing")
Improvements in colour, shape, position of your teeth is possible
Younger looking smile
More durable and life like appearance than composite resin fillings
When bonded in place, veneers actually strengthen the teeth!
Disadvantages of Porcelain Veneers



While a great way to improve your smile and restore a youthful smile, there are contraindications to veneers:
As with any restoration, they do not last forever and will need to be replaced in the future.  Average life span is about 10 years
While it is a small amount, often some enamel needs to be removed
What about no prep veneers?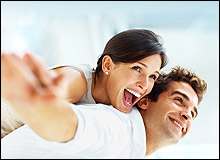 I am sure you have heard about no prep veneers. They are often advertised with various brand names. There is nothing special about the brand, all good labs can make good veneers. The technique of a no prep veneer has been around since the 1980's and has come back in vogue recently, mostly as a marketing ploy in my opinion. Veneers have to be planned to produce teeth in the position that will allow proper speech and smile. Sometimes the teeth are too small and /or not in proper alignment, meaning more needs to be added to bring the teeth to the right place. So we don't need to remove tooth structure to achieve the results we want. No Prep is the type we need to make. But if the teeth are too prominent or long, we need to remove the tooth structure to bring the teeth into the right position for a great smile and ability to speak properly, so a dentist needs to "prep" the tooth. oakville dental office oakville dentist cosmetic dentistry childrens dentist orthodontics 
That is it.  That is how we decide if a no prep type veneer is right for your individual smile. If you think veneers may be right for you, click here and contact our Oakville Family Dental Office!